What is a snap-on smile?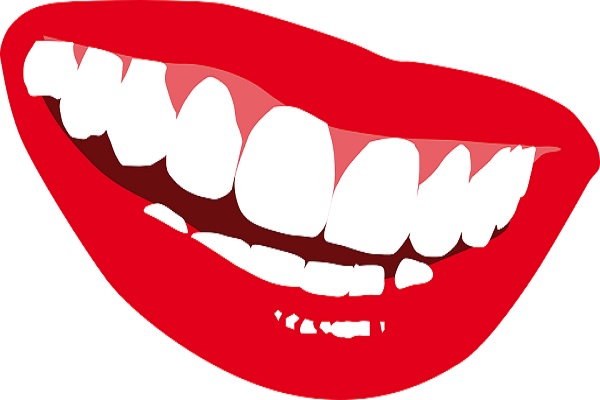 A snap-on smile is a revolutionary appliance that allows people with crooked or missing teeth to enjoy a flawless smile, without having to undergo teeth whitening or having porcelain veneers. The device is a flexible, durable shield that fits comfortably over the teeth and gums to hide imperfections, avoiding the need for any re-moulding or drilling, which is necessary for more invasive techniques like implants or standard veneers (no drilling with Lumineers required). The smile is easily removed and simple to care for, it's a less costly, but a much less permanent approach to cosmetic dentistry.
What kind of problems can a snap-on smile help with?
The main reason most patients get a snap-on smile is miss-alignment. Not everyone has the money or the time to undergo orthodontic treatment, so they choose this handy device that doesn't involve permanently altering the state of their natural teeth. Badly spaced teeth can be a problem for some people too, and they can really affect confidence in social situations, fortunately snap-on smiles can help with this as well. The smile is molded to fit snugly over every imperfection, to give the appearance of straight, white teeth in seconds.
Staining is another issue that can be covered up with an appliance like this, it won't change the color of the natural teeth underneath, but it will hide the unsightly stains from public view. Don't underestimate the affect a new smile can have on self-esteem, it's usually the first thing people notice when you speak or smile – having teeth that are remembered for the right reasons could be more important than you think.
What is a snap-on smile made of?
Snap-on smiles are made of acetyl resin, which is highly durable and stain resistant. The material can be cut as thing as .5mm and remain very hard wearing, making it ideal for the daily pressures of biting and chewing. The thickness of the device depends on the overall desired result, for example, if a patient has very small teeth that they want to appear more in proportion with their face, they would have a slightly thicker snap-on created, to add more bulk to the teeth. The durability of the resin also allows for a more natural looking result, because it means that more contouring can take place, without the worry that re-shaping will compromise on strength.
How long will a snap-on smile last for?
Temporary fixtures like this are built to be durable and comfortable, but they won't last forever – particularly if they are worn constantly over a long period of time. The human jaw undergoes a significant amount of pressure on a daily basis, so it's difficult to manufacture an appliance that can withstand the daily grind as well as our natural teeth. Having said that, the snap-on smile is a viable alternative for people who are unhappy with their smile, it could also last longer if well cared for.
To get the best out of your snap-on smile, it's recommended that you don't wear it to sleep in – especially if you have problems with grinding or clenching, this will only make it wear out faster. Occasionally, the device has been prescribed for use with patients who suffer bruxism, but for protecting dental veneers, not for general wear. Patients will usually find that they don't need or want to wear the appliance to bed, as it's easier to maintain cleanliness if it is left out, and it's probably more comfortable. However, it is your appliance to wear when and how you like, talk to your personal Malo Smile USA dentist about what's right for you and how best to take care of your smile.
If you would prefer to wear the device every day, you're welcome to do so, just make sure you clean it after eating and before bed. It shouldn't stain or break if you look after it well enough, and don't put it under any undue pressure – it is strong, but can crack if twisted or pressed too forcefully. To clean it, your personal Malo Smile USA dentist will probably recommend a specialized product that can break down the plaque build-up on synthetic material, and remove any superficial stains from food or drink. Soak the device in cleaning solution for about fifteen minutes every day and brush lightly with a soft tooth brush – don't use toothpaste, soap or washing up liquid, it will take the shine off and spoil the finish. Store in the carry case supplied when not in use, and remember to keep it in a safe place, it's an expensive product that could be costly to replace if lost or damaged.
Where can I get a snap-on smile from?
We can provide you with a quality Snap-on smile at your nearest Malo Smile USA dental office.